Like many of our clients, you are likely sitting on a substantial amount of equity in your home after the last few years of near record appreciation.  Maybe you're asking yourself if there is a way to tap that equity and use it in a more economically productive way (more on that below). 
Black Night just reported that Americans are sitting on a record amount of tappable equity, currently estimated to be in excess of $5,420,000,000,000 ($5.42 Trillion in tappable equity). 
Tappable equity is defined as the amount of equity between your current mortgage balance and eighty percent of the current value of your home.  For example, If you owe three hundred thousand on your home and your home is worth five hundred thousand, you would have one hundred thousand of tappable equity.  This is equity that is easily accessible with a HELOC (home equity line of credit) or a new first mortgage.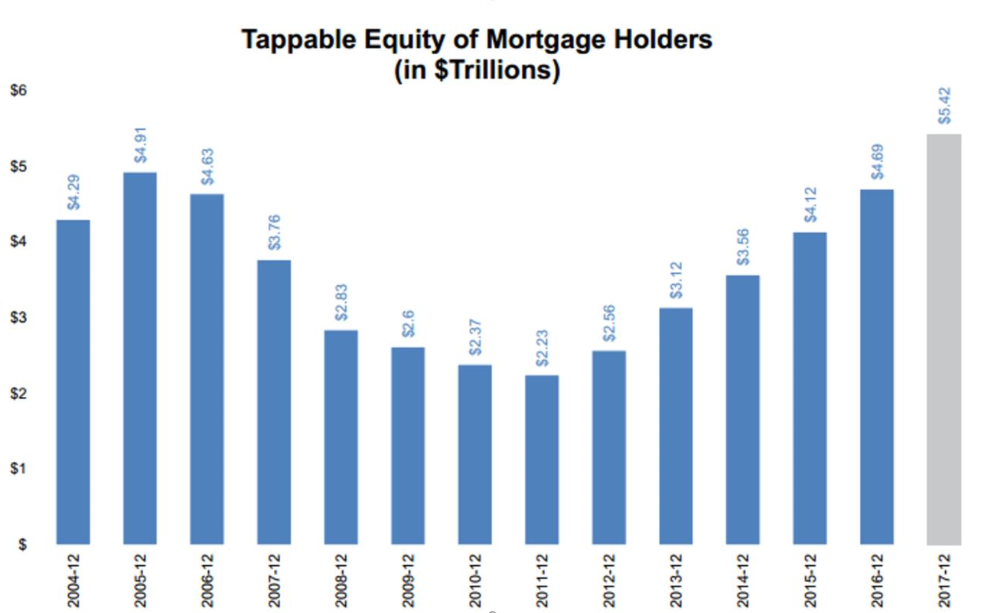 We see this report very bullish for the U.S. economy as a whole.  Many Americans will be able to utilize their record amount of tappable equity to start new businesses, fund new investments, and payoff higher interest rate loans. 
What interest rates are your business or personal loans currently at, are they higher than today's fixed mortgage interest rates? 
Many of our clients are considering tapping their record equity and trying to determine the best way to do so. 
We are warning them about the likely rise in the Prime Rate, which is the adjustable rate that home equity lines of credit (HELOCs) are based on.  Currently Prime Rate is at 5.00%, however the Federal Reserve is forecasting two more interest rate increases this year and three more next year.
As you can see below, Prime Rate has predominantly ranged between five and twenty percent interest since 1960, only recently has Prime spent considerable time below the five percent range.  We believe Prime is very likely headed towards its historically higher rates. 
We are encouraging clients that want to utilize some of their tappable equity to lock in fixed rate loans with shorter durations than they have now.  If they want to use their equity, we would advise they invest wisely, and if possible shorten the term of their current mortgage payoff with a ten, fifteen, or twenty year fixed mortgage.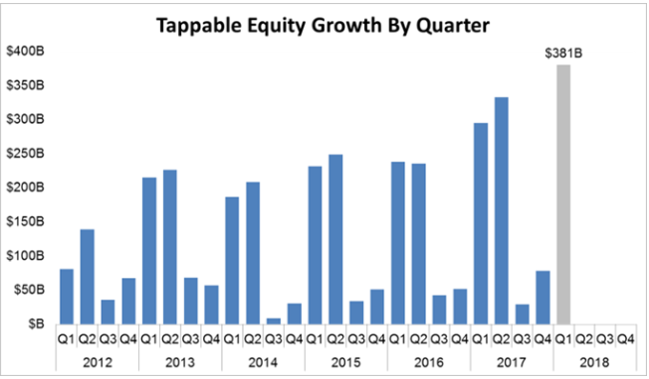 If tapping your home equity would put you in a better financial situation, we would love to hear from you and would be happy to run numbers for your specific situation.  Please fill out your free consultation form below!